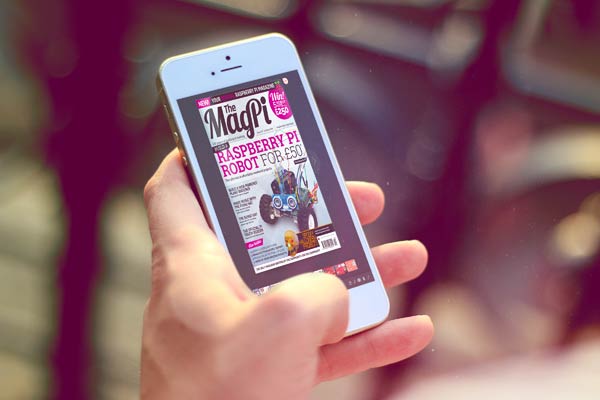 The internet has opened up a whole new world for consumers to access information and using magazine makers and developing a digital magazine app are other ways to distribute content. There are so many websites, information hubs and guides online that you can find about almost anything online. Furthermore, with the introduction of tablet and mobile devices in recent years demand has increased significantly for a regular stream of high quality content. In addition, the digital and self publishing industries have exploded in recent years with digital books and magazines becoming increasingly popular. Some business owners distribute regular magazines to subscribers and some popular magazine publishers have moved online. Consequently the competition has increased and the marketplace for digital magazines is now huge. If you are hoping to create an online publication using an online magazine maker, developing a magazine app can help you compete with all the rest in an increasingly competitive marketplace.
Customers
Customers are integral to any app design and they should be at the forefront of all decisions that you make. When visitors browse around the various app stores, they will make an instant decision, usually in the first 2 seconds of seeing your app whether or not to download or purchase it. The most valuable tool that you have available is the icon for the magazine app and its name. These are the first two items that readers will see and if they don't convey confidence and quality, the customer will continue to scroll and purchase another magazine app.
Keep it Simple
When creating your first digital magazine app, it can be tempting to cram in every possible feature, functionality and piece of technology that you can find. Less is often more. Rather than focusing on an all singing, all dancing magazine app, go back to basics and create an app that is functional and easy to navigate for the reader. Don't overcomplicate matters otherwise you will find that your readers will be going to a competitor with a cleaner design or an app that is easier to use.
Create a Business Model for Your Digital Magazine App
Although it may seem like an unnecessary task, you should always create a strong business model for your magazine app. Decide what experts you will need to bring on board, what areas you can manage yourself and which aspects of the app design and delivery you need help with. Understand your business model in detail so that you can create a profitable app. Your business model should include a number of key things such as who your target audience is, marketing strategies, what software and tools you are going to use to create the app and the cost of development.
Pricing
Before you implement a pricing strategy for your magazine app, decide how you are going to monetise it and what your pricing strategy will be. If you want to create magazine apps, they  sometimes have to purchase before download whereas others are free to download and include features such as members only areas, subscription offers, affiliate links and other techniques to generate revenue. When formulating your pricing strategy it is always recommended to see what competitors are charging and what their pricing structures are. You don't want to find that you have priced your magazine app too cheaply but then you don't want to price it so high that it is more than your target readers are willing to pay.
Promotion
Once you have created your digital magazine app and you are ready to launch, it is essential that you invest time and resources into marketing. Promote your app on social media, post it on your website, write an article about it on your blog and share the release by word of mouth through friends, family, neighbours and work colleagues. A great way to spread the word far and wide about your magazine app release is to create and distribute a press release. Although it won't land on the first page of the local newspaper, it will help you to spread the word online. When released online, press releases can generate a significant number of links to the page in the app store or your website.
Almost anyone with a strong idea, a little technical knowledge and a lot of creativity and determination can create a professional magazine app in any niche. Provided that you have done your research, selected the industry carefully and you are an expert in what you are writing about, there is no reason why any digital magazine app that you create cannot be a huge success.